Policy Priorities & Testimony Guidance
We each have the power to shape the world that we live in. You can claim that power and build a sustainable community from the ground up by using your voice in the legislative process! This page is designed to help you get more engaged in policy change!
2019 State Legislative Session Recap
Mahalo for checking back in! While our state leadership did not make any concrete moves on single-use plastic reduction (or waste reduction in general) this 2019 session, we did leave with a small win.
SB 522, formerly a comprehensive single-use plastic phase-out bill, was transformed into an unfunded working group by the end of the session. It is currently sitting on Governor Ige's desk waiting to be signed. Zero Waste Oʻahu, along with some of our other community partners, would be involved in this working group. The goal of the group is to research how to reduce single-use plastics in Hawaiʻi. It is worthwhile to note that we already have a robust understanding of how to reduce single-use plastics (and plenty of global partners to look to for guidance). This working group is not a necessary step to create practical, relevant and impact policy. It is, however, a chance to get all of the stakeholders at the table and find some common ground.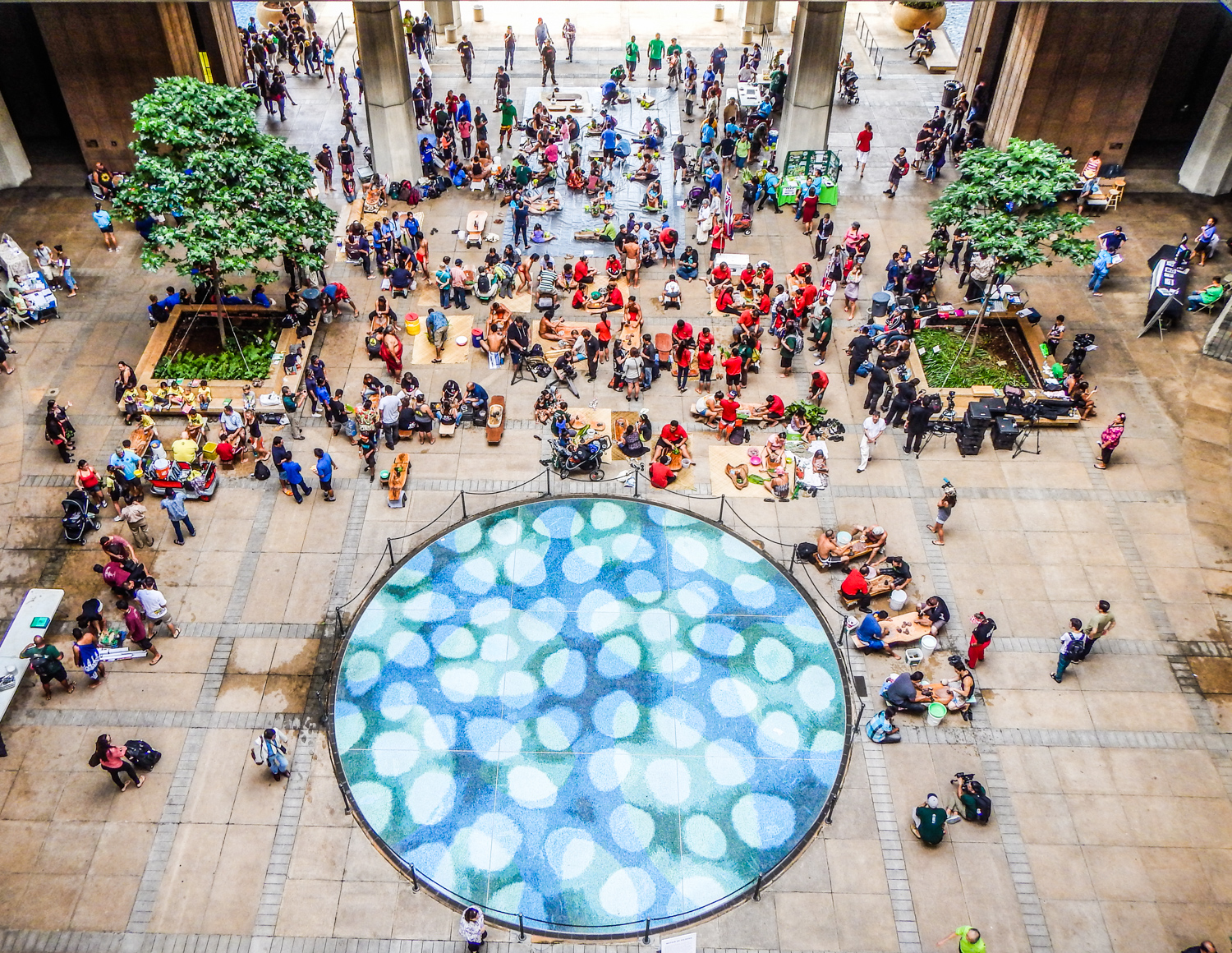 Hawai'i is lucky to have one of the most useful and easy to navigate legislative websites! Click the link above to go to the website. You can use the instruction below to: sign up for your account, find your Representative or Senator, track bills, and submit testimony on the issues you care about.
Step1: Create your account in the top right corner using "Register" and then the "Sign in" Buttons.
Step 2: Find your legislatures! - Enter your street name to find the contact information for your Representatives & Senators. It is really important that you know whose district you are in. Our lawmakers answer to their constituents first, so when you make a call to your legislatures from your district, your impact is higher. Call today and talk them about a new Zero Waste lifestyle that they can help support through policy.
Step 3: Track Bills!- Once you are logged into your account you will see the top 3 center buttons on the home page light up orange. The "Hearing Notification" will send emails when hearings are schedule for the bills they want follow. The "Measure Tracking" allows you to create a master list of bills you would like to follow. The blue buttons give you the opportunity to explore committee structures, committee reports, and to learn more about legislators.
Step 4: Submit Testimony! - Once you have logged in, you are ready to get involved on the next level and use your voice to advocate for policies you care about! You can use the "Submit Testimony" button to support/oppose a bill and add your arguments. Just enter the bill number in the box and watch your submitted testimony list grow!
Testimony Tips:
If you do not have much time, simply click support or oppose (and entered the required info).

Elect to "testify in person" if you can make the hearing. Don't worry if you cannot testify in person, written testimony is super valuable too! If a meeting is "Decision Making Only" you cannot testify in person.

If you have a story to tell and comments to share, write them in word processor and upload that document or copy and paste the text into the box.

Use your own voice. Speak from experience. It means a lot more when the legislators do not read the same copy-and-pasted text over and over again.

If you would like to cite some fact and figures, check out this document for some of those we like to reference.